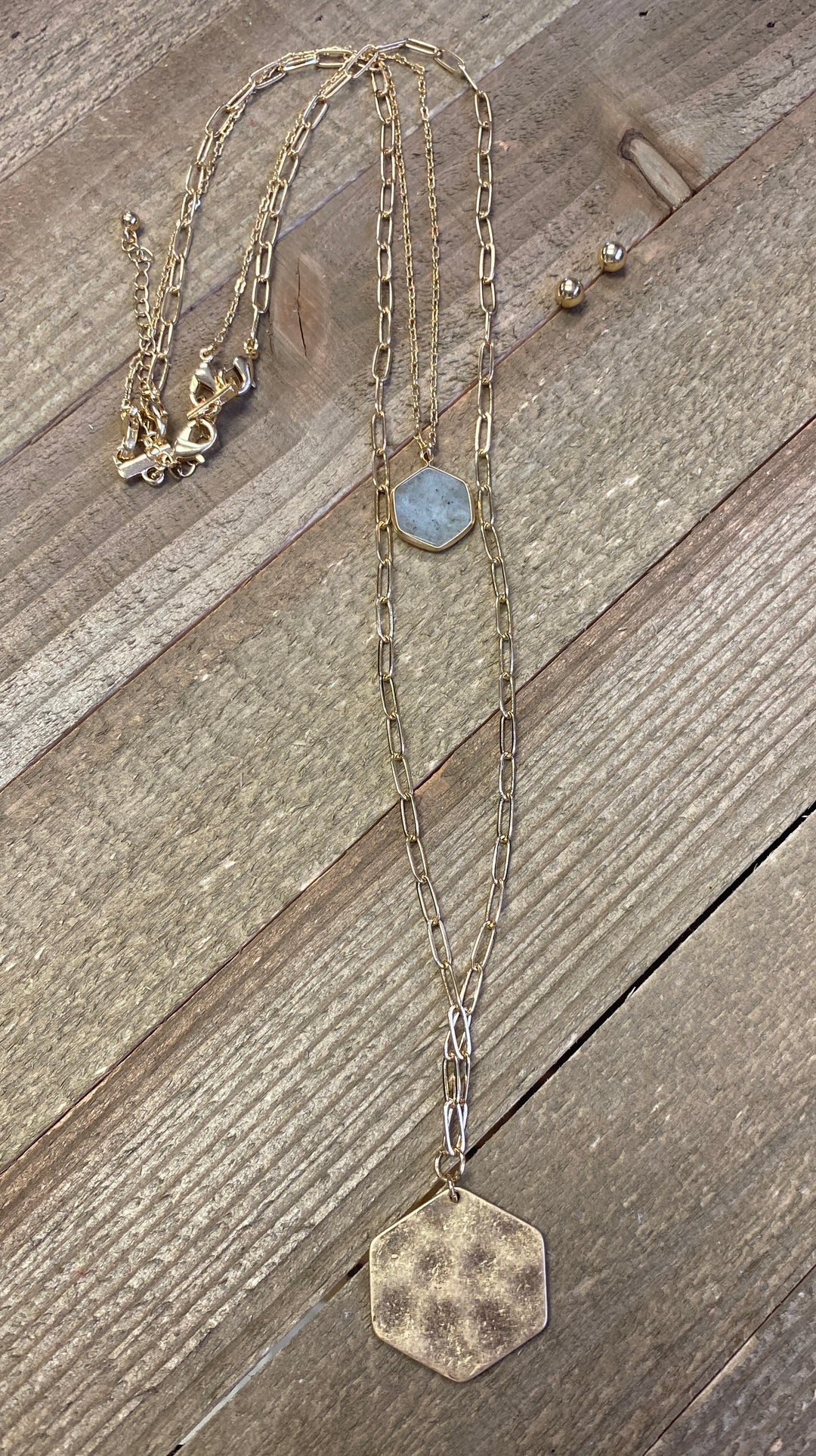 Double Octagon Necklace
This Double Octagon Necklace will make your neck shine brighter than the stars! The gold color will bring a twinkle of glamour, while the two chain lengths (short 16" with an octagon stone, or longer 26" with a hammered octagon) give you the perfect level of "doubling up" on wow factor. With the added 3" extender, you can make sure you'll always hit the right style notes. Who knew double the octagons could equal double the fun?
Also has golden round ball studs for the complete look.
Lead & Cadmium Safe