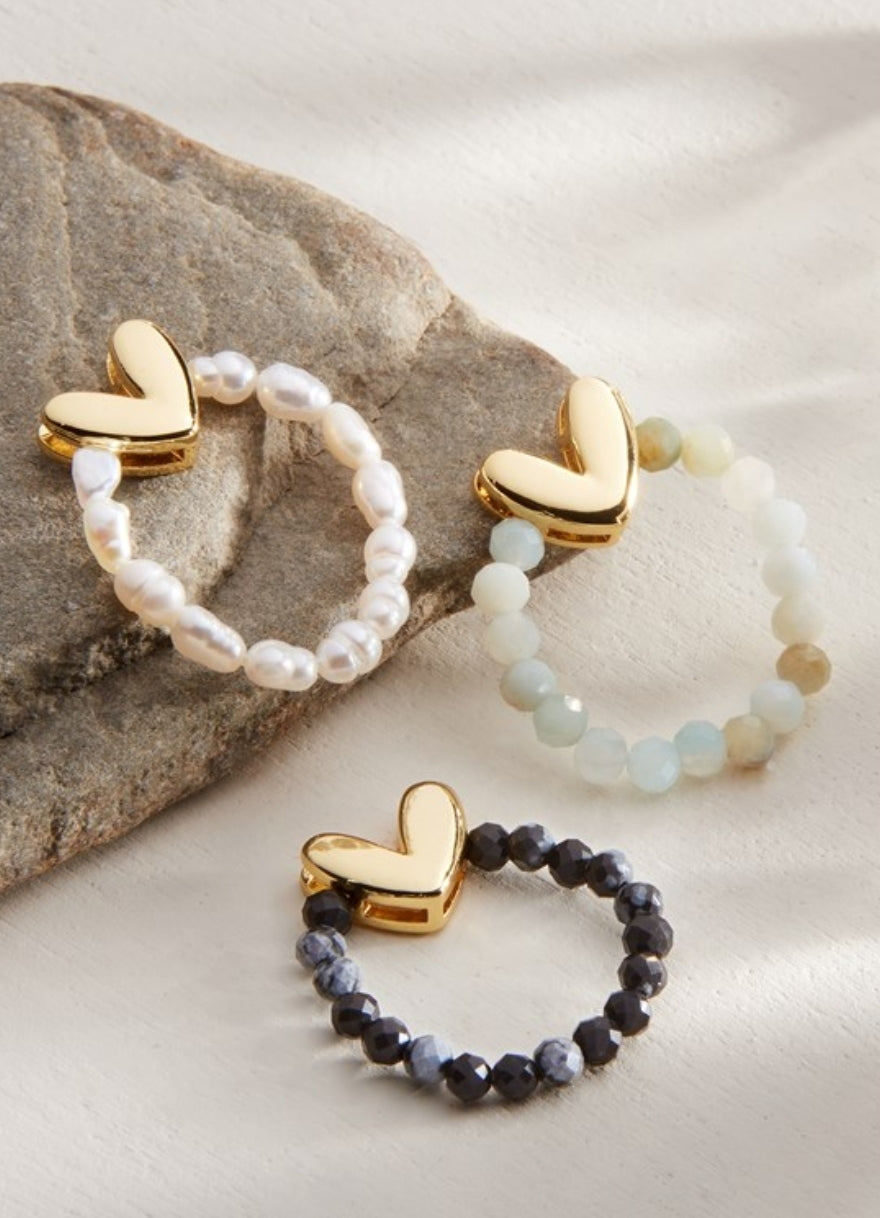 Love On Ring
Beautiful rings in real pearl or semi-precious stone in a stretch design decorated with an exquisitely prefect heart pendant for the energetically attuned the pearl allows balance and wisdom, Amazonite allows clarity, Snowflake Obsidian allows light in the darkness and all glisten wonderfully on your finger creating an exceptional look day or night. Feel good and look even better.
Available in Pearl, Amazonite, Snowflake Obsidian.
90% Semi-precious Stone, 10% Brass.
Keep jewelry clean store separately in a soft pouch.